Medbio supports each step of the production process.
We can take your medical device project from finished drawings through final assembly and packaging, meet all quality standards, provide documentation, and aid in the navigation of necessary regulatory approvals. Our flexibility allows for development and manufacturing of major projects or small, custom programs.
Some of our ISO Class 7 cleanroom capabilities include Laser Welding, Ultrasonic Welding, Solvent Bonding, and U.V. Curable Adhesives. We offer custom assembly equipment.
Our engineers possess the knowledge and experience to lead your most complex products from design to production.
Medbio uses modern hydraulic and hybrid-hydraulic/electric injection molding machines that utilize innovative, hydraulic technology to achieve dynamic accuracy that is usually only obtained using high-end electric molding machines.
Our mold building team specializes in detailed mold design with cutting edge mold flow analysis and scientific molding tryouts.
ISO class 7 certified packaging cleanroom capabilities include pouching, tray sealing, bagging, and shrink wrapping.
Medbio's quality department is dedicated to providing our customers with products of high quality and value in compliance to requirements of ISO13485.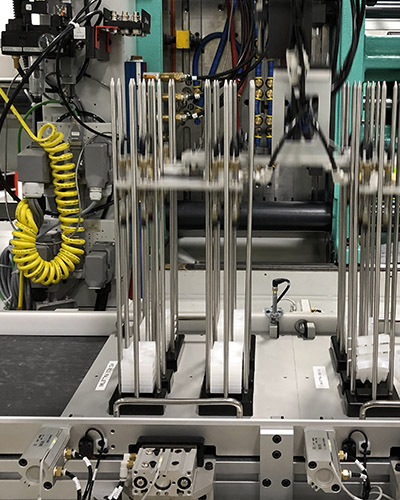 We currently mold products for the major OEMs in Orthopedics, Cardiovascular, Ophthalmology, Neurological Surgery, General Surgery, Wound Care, Oncology, Biotech (Diagnostics & Cell Growth), and Dental.
Get Help with
Your Next Project
Medbio is an ISO 13485:2016 certified full service contract manufacturer.
Tell us what help you need with your next molding, assembly, and packaging project.