Ever wonder what a Project Engineer at Medbio does?
Meet Seth!
 As a project engineer his primary role is to aid in launching new injection molding tools, communicate customer requests, and help fulfill customer requirements by providing functional products. His day usually begins by answer emails for any production related issues that may have occurred over night on 2nd and 3rd shift while he was not onsite.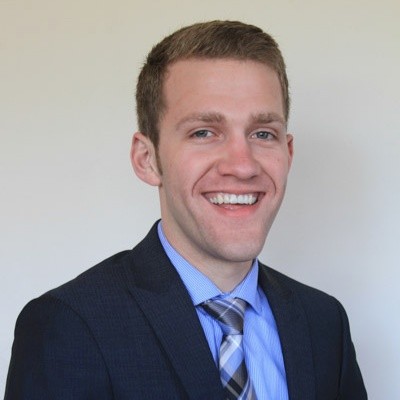 He then has numerous meetings to review any samples that are attempting to take place for a new or existing injection molding tool and or logistical item. He will then gown up and head to the floor to pick up any sample parts, review how samples are going, and talk with any colleagues that may have questions regarding a certain part. From there, he starts working on timelines, submitting mold qualification requests or drafting protocols and reports. Throughout the day there will be customer meetings, part design review meetings, and internal team meetings that work to solve any issues that are being experienced on a specific part.
Working with customers as well as all the different teams internally is the best part of his day, there is always something new to learn no matter who you are working with.
While working through a pandemic is challenging, it hasn't changed a lot of his day to day as Medbio remained open. The only real noticeable shift has been the amount of time it takes to receive purchased items in due to the current supply chain delays that all industries are feeling. Many items are still on back order or have longer lead times due to limited supply.
If he had to give any advice to someone considering a career in engineering it would be this: There are so many different avenues you can go with engineering. Make the most of internship opportunities during the summer in your college years. It will really help you begin to understand the industry you're studying to work full time in and what you want to do specifically. It will also help you become well rounded when entering the work force. Don't be afraid to try new things. When given an opportunity no matter what it is, something can always be learned from it!